OPPORTUNITIES
Abundant energy is within reach
Our technology can fundamentally improve the lives of people all over the world, making fossil fuels history. Our arguments:

The efficient technical design can provide energy in abundance. Falling energy costs create a positive cycle of innovation, prosperity and sustainable growth.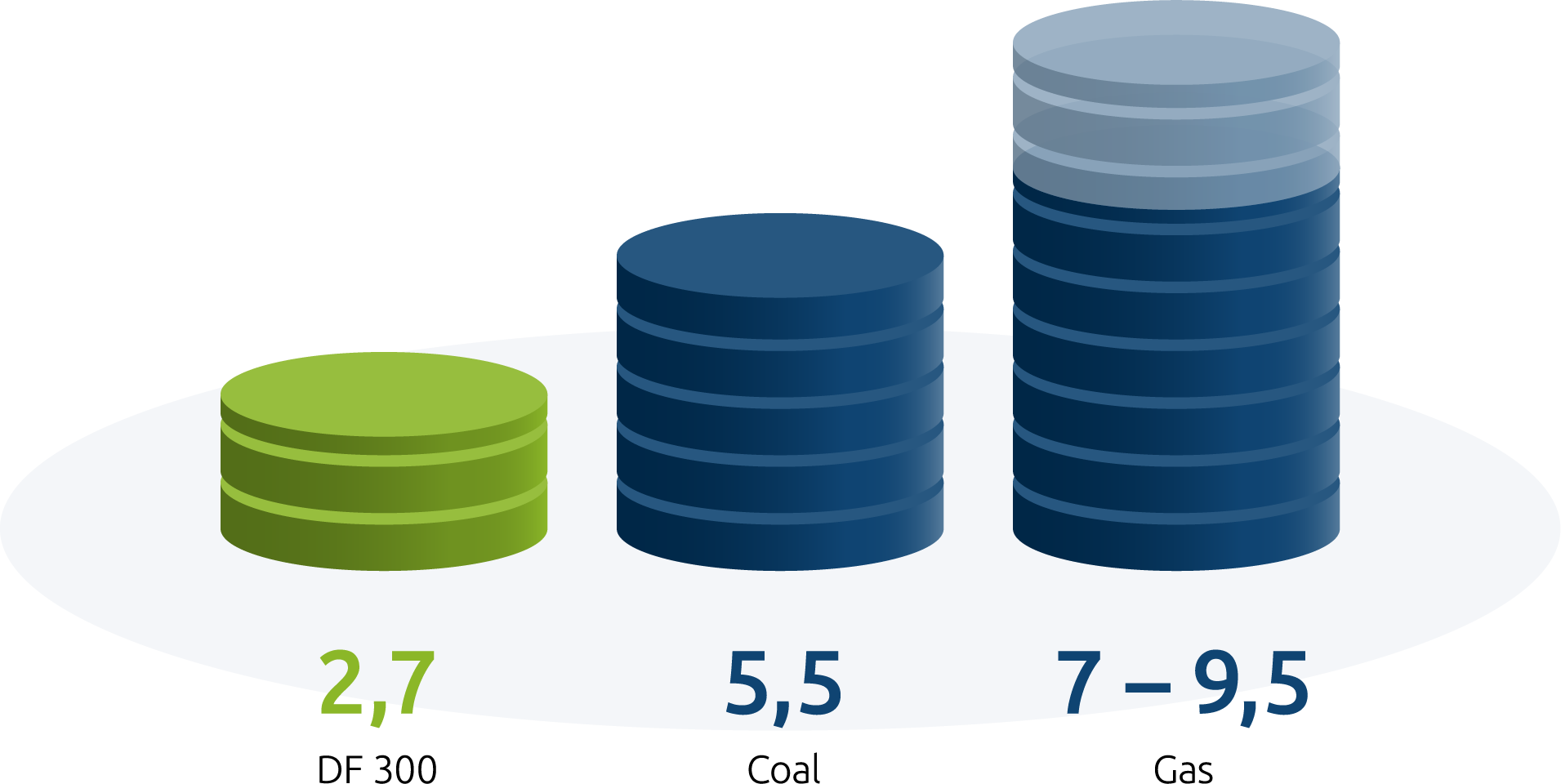 Levelized cost of energy (LCOE), US¢/kWh

Low emission from the outset
Constructing a Dual Fluid power plant produces comparatively few emissions because of its small size and the limited materials required. Once operational, CO₂ emissions fall to almost zero. Over its lifetime, a Dual Fluid power plant is simply the most environmentally friendly source of energy.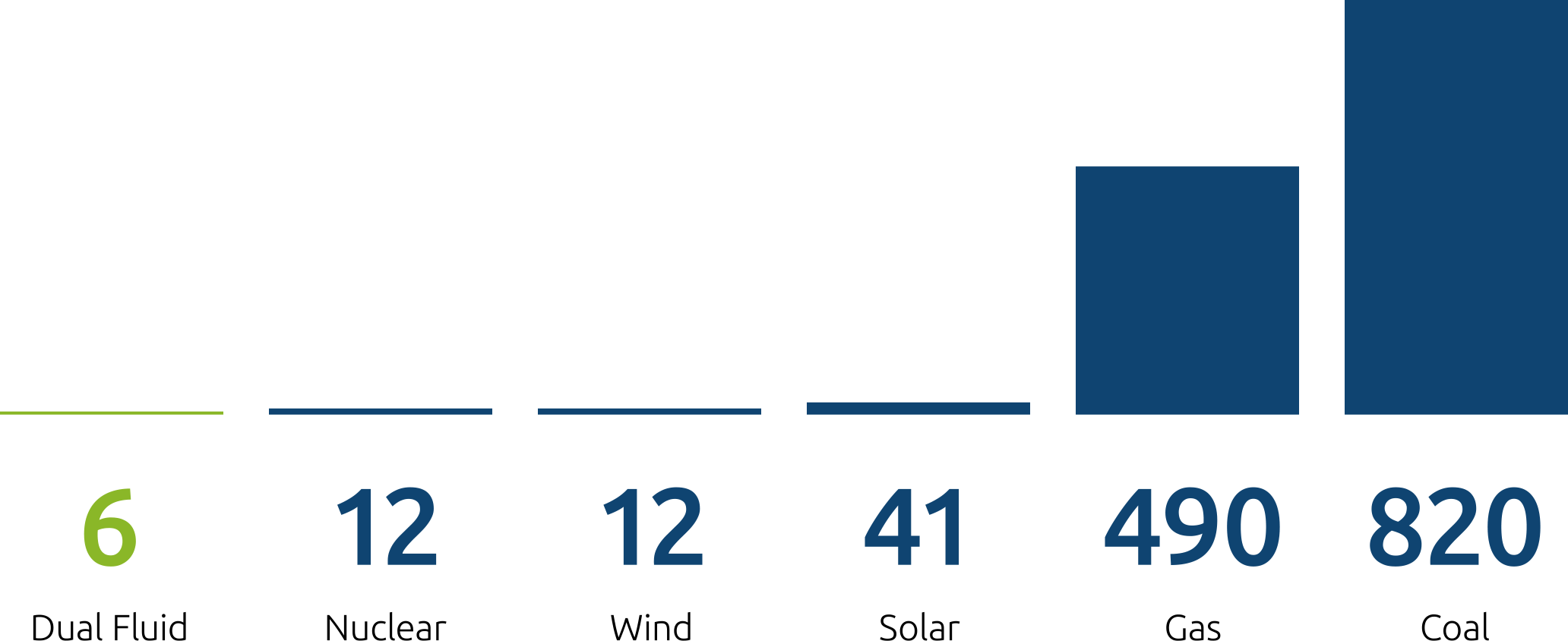 Nuclear waste is recyclable material
Any fissile material becomes fuel: natural uranium, thorium or processed nuclear waste. Within a few hundred years, the residual materials become less toxic than natural uranium.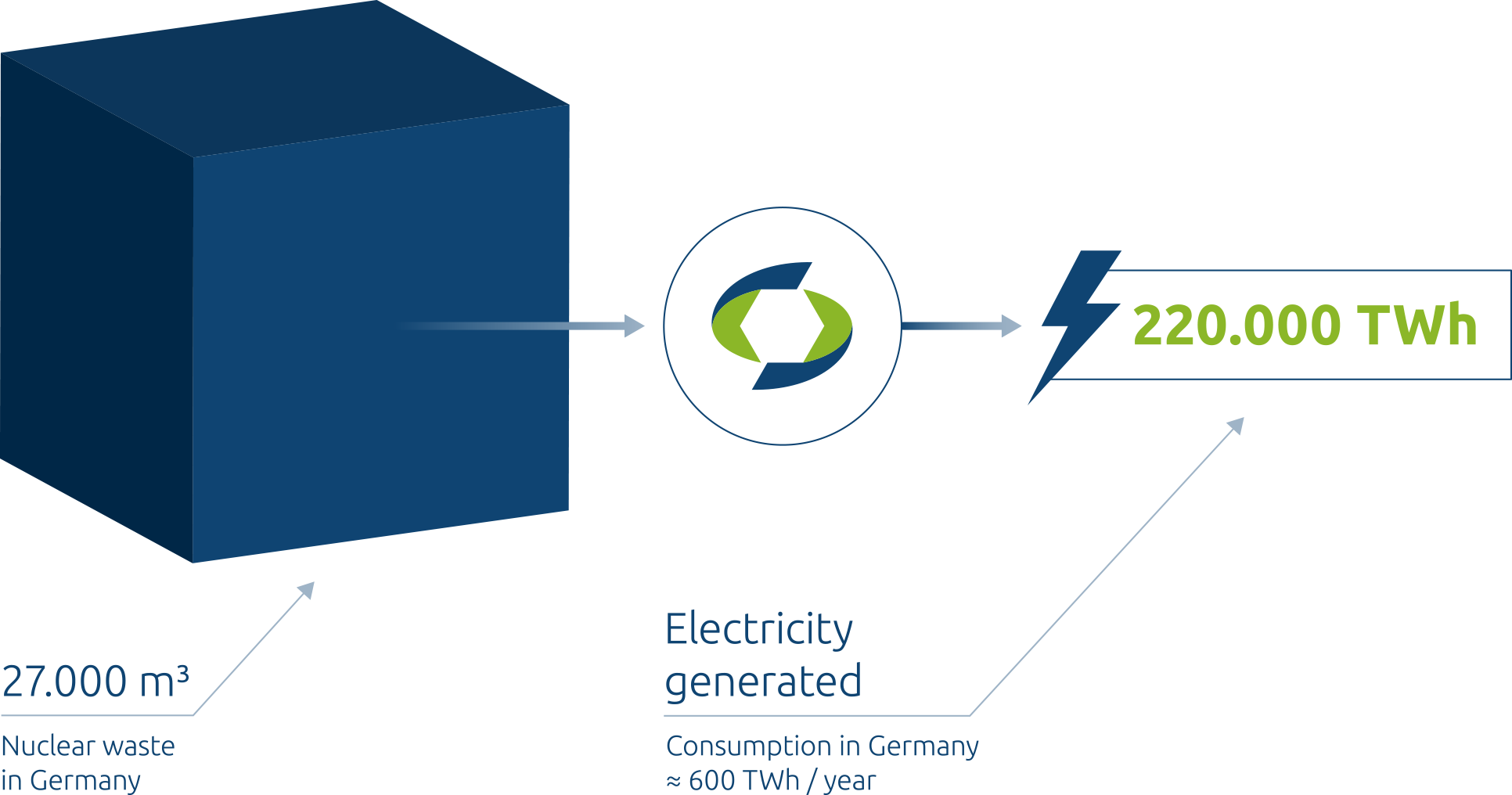 "Next generation reactors will supply hydrogen and desalinated sea water in addition to electricity. Our future is nuclear."
Eric G. Meyer
Generation Atomic

Maximum power, minimum space
Dual Fluid can exploit the potential of nuclear fuel better than any other nuclear design. Consequently, we can generate a lot of energy in a small space.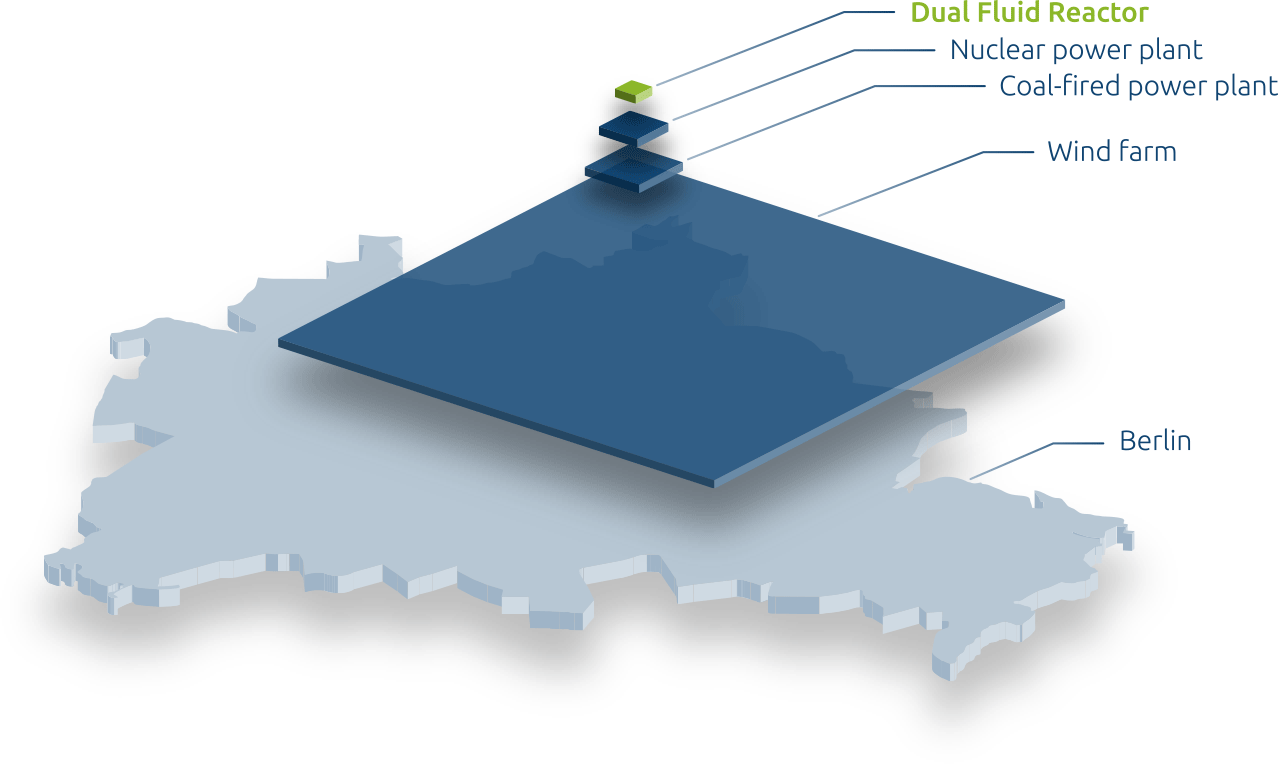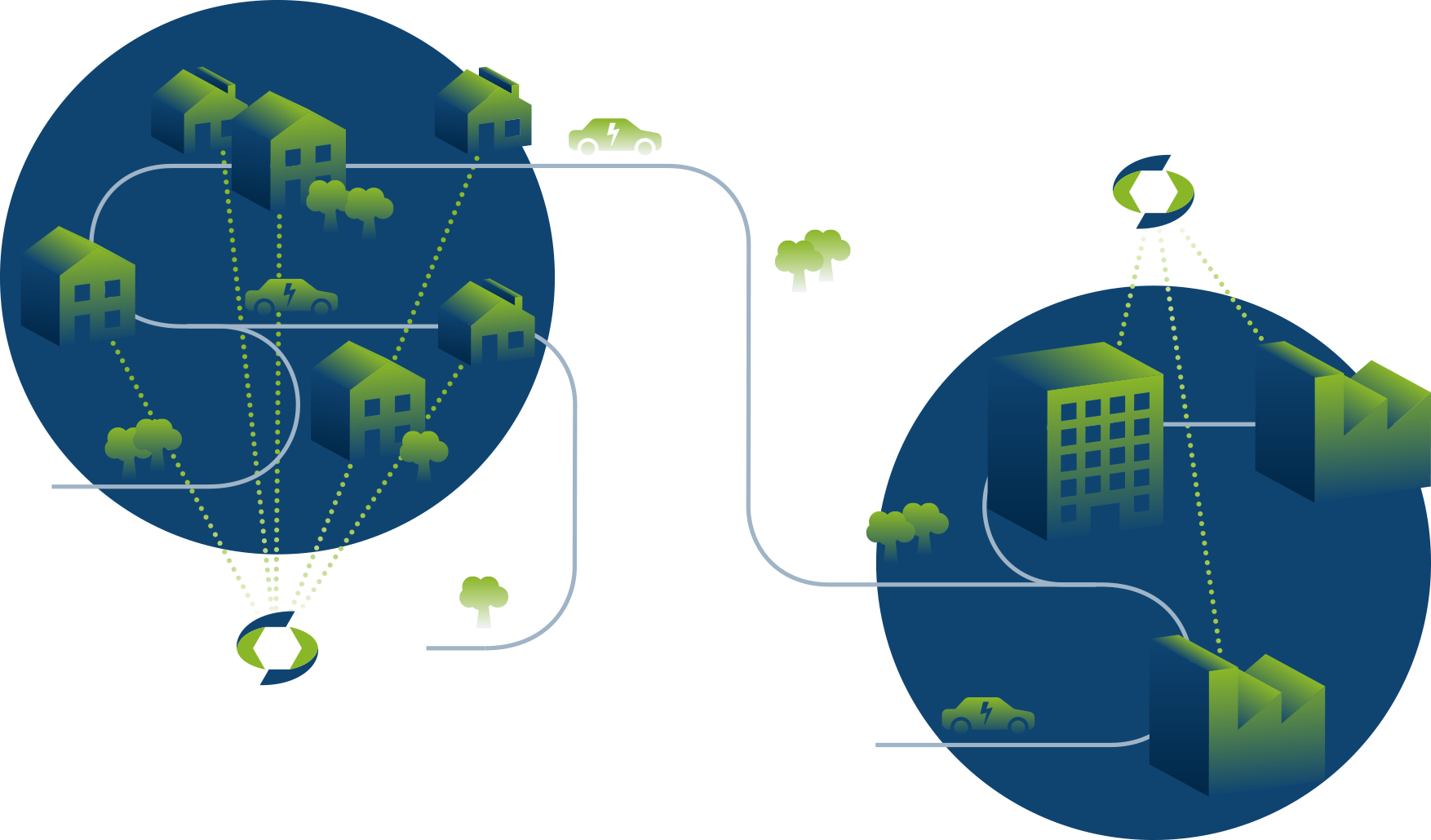 Complete decarbonization is possible
The high operating temperatures of 1000°C (today's reactors: 340°C) are ideal for producing hydrogen, synthetic fuels or district heating in addition to electricity. This frees not only the electricity sector, but all areas of life from emissions.
Find out more
We are ushering in the next energy era. Stay up to date with our newsletter.